Publicado el 2009-11-15 a las 8:02 pm.
|
Sin comentarios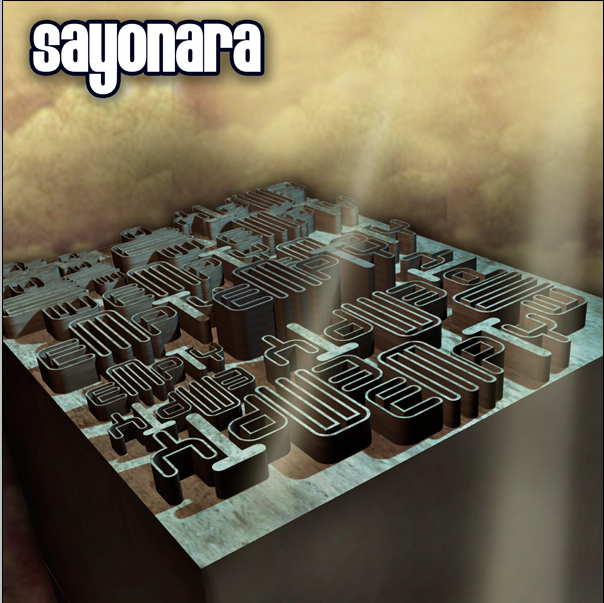 "Humanity in this century is filling itself with money, technology, cars, and lot of things. And something is missing… We don't find it. But we found ourselves…Empty".
SAYONARA es Israel Noise y Josefunk. En este disco, cuenta con la participación de los músicos: Poncho Acevedo, Gaby Bernal, Arturo Sepúlveda, Lucía Ballona, Susan Ávila, Claudio Tursa, Hugo Hernández, Luis A. Sifuentes, Gerardo Castmu, Juan Pablo Castañeda y Eder Acevedo. Disco producido por Fernando Calvillo. Este es un gran disco para todo el año 2009, que quedará en la memoria genial del rock nacional digital. No sólo por ser algo nuevo, sino que penetra en los oídos con precisión, disco de matemática pegajosa y bailable, sonidos perfectos para una disfrutable escucha. Recomendable para amantes de la música de Cocteau Twins, Love And Rockets, Cranes, Front 242, Colder y Mazzy Star en una misma mezcla. Para SOCSUB, es un placer y honor albergar este disco en la red. Les aseguramos mucha alegría y contundencia para volverse fans. ¡De lo mejor en rock y electrónica hidrocálidos!
Tracks:
1. Sayonara – Empty
2. Sayonara – Feeling Loose
3. Sayonara – Flashes
4. Sayonara – Going Back
5. Sayonara – Jump Of Faith
6. Sayonara – Living Underground
7. Sayonara – Losing Souls
8. Sayonara – No Home
9. Sayonara – On My Own
10. Sayonara – Turn Me Off
Download ZIP @ La Música Es Gratis [ ZIP ]
www.facebook.com/sayonaramusic
Sociedad Subterránea / Socsub

________________________ ________________________

Links

Shows