Publicado el 2005-10-20 a las 7:58 pm.
|
Sin comentarios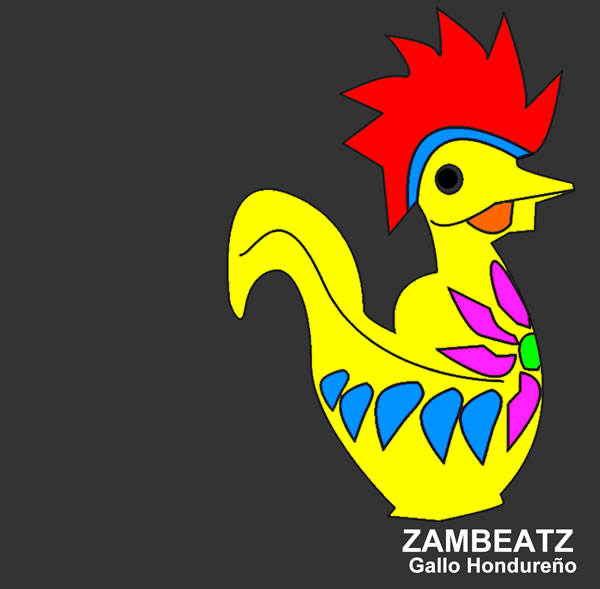 ZAMBEATZ es nuestro gallo hondureño. Radicado entre Los Ángeles, California y Tegucijalpa, Honduras, este talentoso hondureño nos ha dado la sorpresa de 2005. Tras recibir su mensaje de que quería formar parte del talento Socsub, no dudamos ni un segundo en reconocerle su gran ritmo y sobre todo el sabor latinoamericano más allá de lo exquisito y folk. Este disco es para todos los gustos y sobre todo, ofrece una temática bastante bailable y suave. Mezcla de lounge, funk, disco, drum & bass, house y nu-jazz.
Zambeatz es Jorge Molina Prudot. Se autodefine como un músico con influencias en el arte urbano, el cine independiente, el realismo mágico y la música latina creada entre los años 50 y 70.
For all english readers Zambeatz dice: "The unique mixes of percussion. Sounds sampled, that are then processed with filters to create some really different. Melodies and harmonies from the time that latin music had a message and indeed could be called music. Zambeatz sounds like music created by someone with a soul, a mic, a laptop and a latin heart".
Ritmos pegajosos, bailabes, cachondos, directamente del trópico. 100% ¡Bravo!
Escucha este disco en todas las plataformas digitales aquí:
https://ditto.fm/zambeatz
Contáctalo y escríbele un mensaje en www.soundcloud.com/zambeatz
Sociedad Subterránea / Socsub

________________________ ________________________

Links

Shows